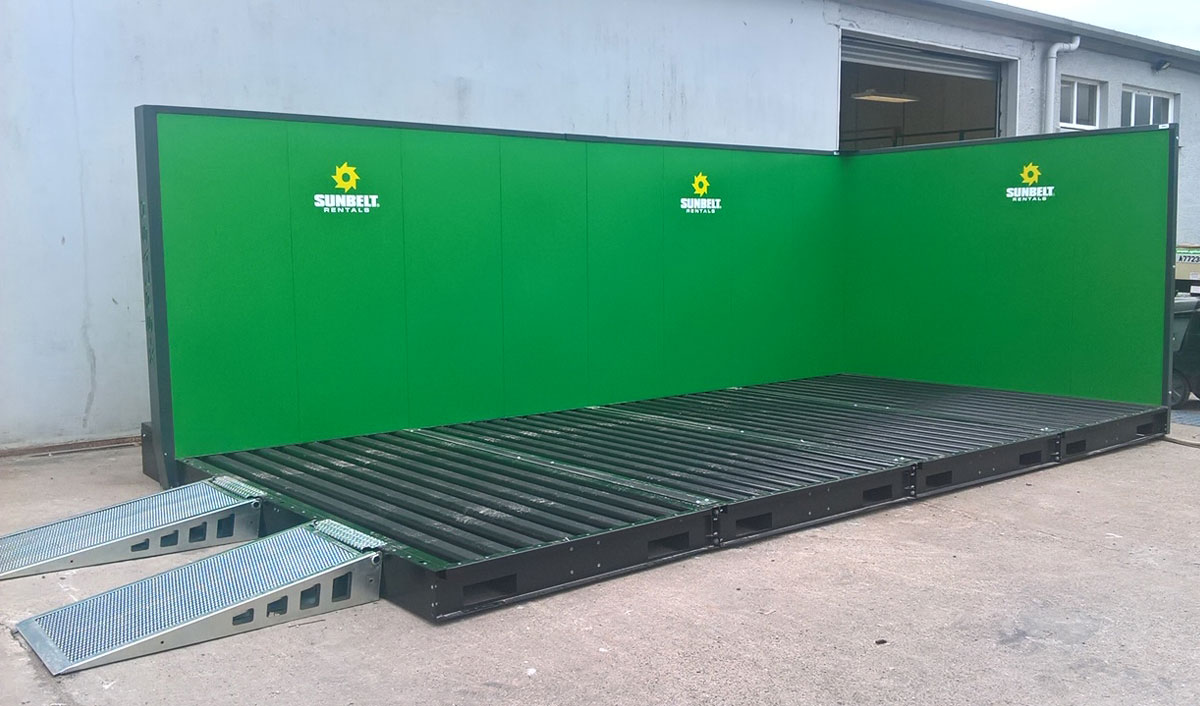 Another great pic of a new X.Splash wasing bay installed in preparation of the opening of Sunbelt Rentals new depot in Inverness on the 1st June.
The X-Splash Wash Bay is an ecological, flexible cleaning system for plant and machinery, which prevents soil pollution and contamination of drains, from oil, grease, and similar chemical contaminants.
The X-Splash has four factors that distinguishes it from other washing systems; A recycling process so that the water is contained and reused, a filtering system that ensures no contaminates are discharged accidently, overall water usage reduction and a fully portable/relocatable set-up.
The Trime Group is regarded as one of the leading suppliers of powered LED lighting sets to the worldwide construction rental markets.
The company is now extending its line of equipment to encompass a range of environmentally biased equipment built specifically for the hire markets. The X-Splash is one of the first products in this expanding range.